The Tours/Saint-Avertin airfield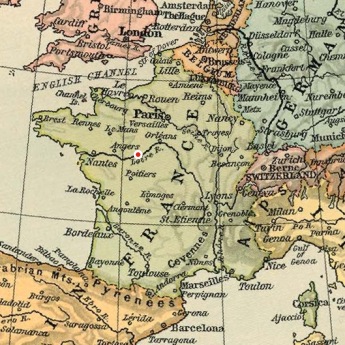 For the 1910 Semaine d'Aviation de Touraine the Comité d'Aviation de Touraine leased 100 hectares of farmland on the border between the communes Saint-Avertin and Saint-Pierre-des-Corps, east of Tours. The airfield was situated southeast of central Tours, around 2.5 kilometres from the railway station, between the river Cher and factories owned by the Saint-Gobain company.
The installations included six big hangars, two grandstands with a total length of 300 metres, a signal mast and several buildings for the secretariat and other services. Lawns for standing spectators extended for 2,000 metres around the race course, which had four pylons and a lap of 2,200 metres. The aerodrome was encircled by 5,000 metres of fencing. An extra grandstand was built on the other side of the Cher, on the hill of Ecorcheveau.
The airfield site is unrecognizable today. During the 1960s the Cher was broadened, straightened and relocated around 400 metres to the north, in order to enable development of the area and reduce the risk of floods. The river now crosses the original airfield site. Almost half of the old airfield is covered by either the Cher or the artificial lake Lac des Peuplerais.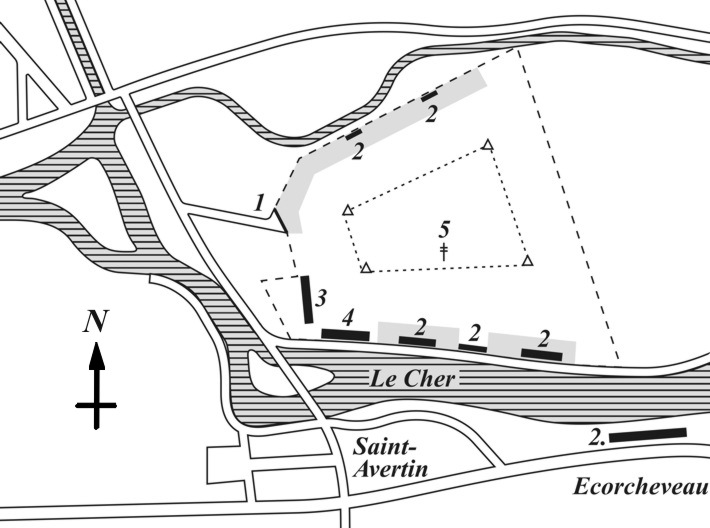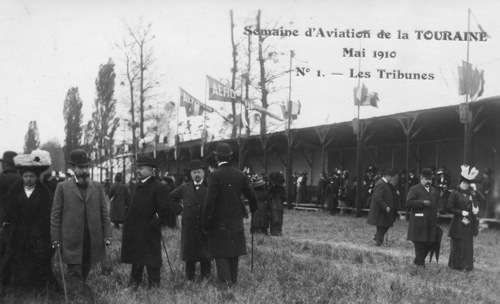 Well-dressed visitors in front of the main grandstand. (1)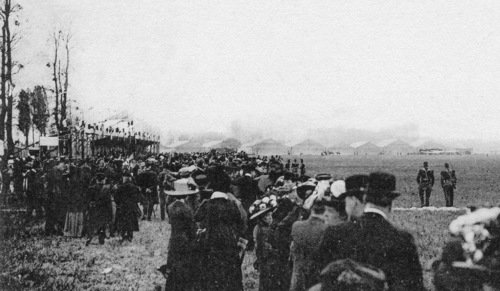 Looking westwards from the grandstands towards the hangars. (1)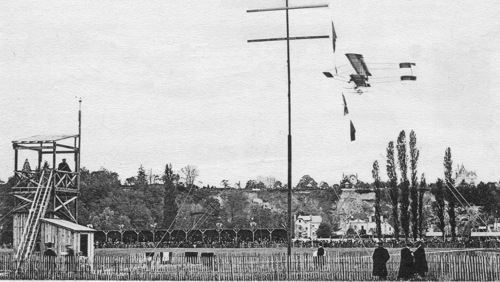 Chávez flying past the time-keepers' pavillion and the signal mast, against the background of the cliffs on the south side of the Cher. (2)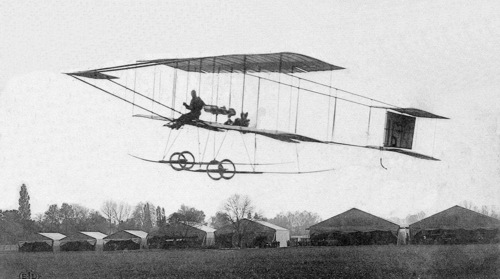 Dickson in his #16 Farman flying in front of the line of hangars. (3)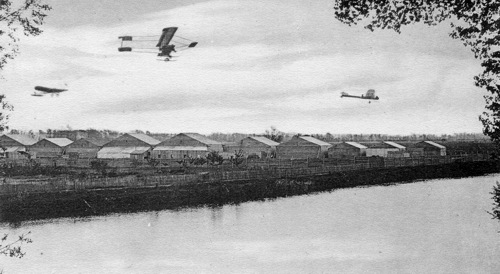 The back of the hangars, seen from the southwest side across the Cher. Küller, Chávez and Molon are flying, the postcard says, but the sky looks painted and it's probably a montage. (2)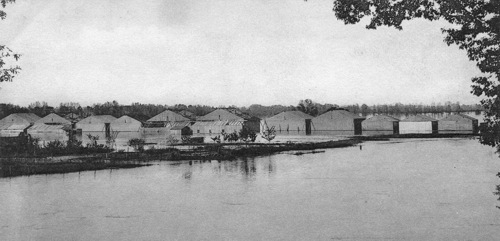 An amazingly similar angle, but twelve days after the end of the meeting and a bit more leaves on the trees. The Cher, more than three meters above its normal level, had risen high above the hangar floors. (2)

Back to the top of the page