The Malchamps airfield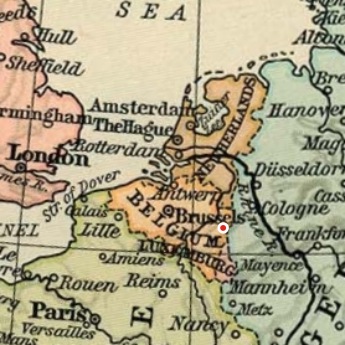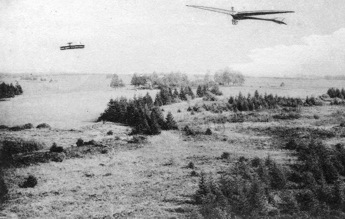 The famous aviator Henri Farman was consulted about construction of an airfield at Spa already in June 1908. He advised against building an airfield on the grounds of the Sauvenière racecourse closer to Spa and proposed instead a field at Malchamps, on a plain of 16 hectares near the crest of the Fagnes Spadoises, close to the viewing tower on the border between Spa and Francorchamps. The Hautes Fagnes was, and still is, an uncultivated area of moorland, marshes and peat bogs, covered by sparse trees, heather and high grass. It was declared a nature reserve in 1957.
An elliptical surface, 1,200 meters long and 700 meters wide, at an altitude of almost 600 meters, was cleared. An organising committee, chaired by M. Paul Lambert, ensured that an airfield was levelled and consolidated. 200 workers from Limburg spent three weeks felling trees on the moor, removing their roots, burning the heather undergrowth and draining the wetlands.
A series of hangars, 4.5 m high, 14 m wide and 13 m deep, and a shelter for the airship "Zodiac" was erected. To the left of the hangars grandstands with room for 5,000 spectators were constructed over a length of 150 meters, and lawns for public were prepared at the edges of the field. A signal tower, similar to the one used at Reims, kept the spectators informed of what was going on.
When a permanent airfield eventually was built in Spa the decision about its location was reversed and it was placed at La Sauvenière, where the racecourse had been closed during the German occupation of WW1.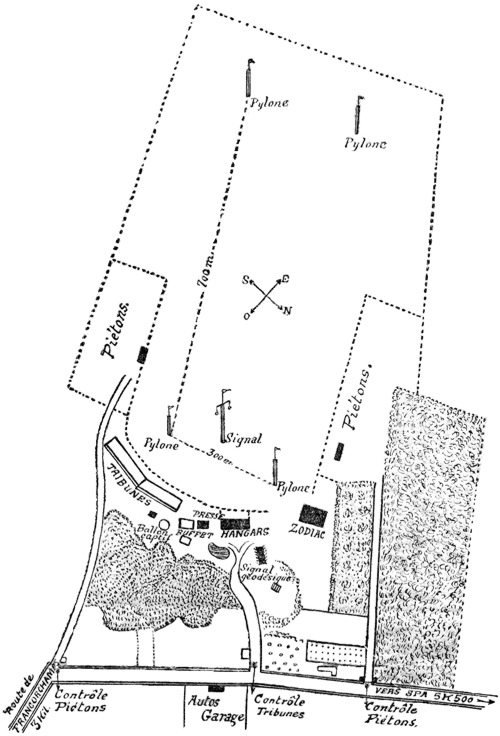 A map of the airfield. North is at four o'clock. The map shows the original 2-kilometre course. When the flyers inspected the course they found the two eastern pylons dangerously close to the hangars and grandstands. They were moved away, shortening the course to 1,832 metres. (2)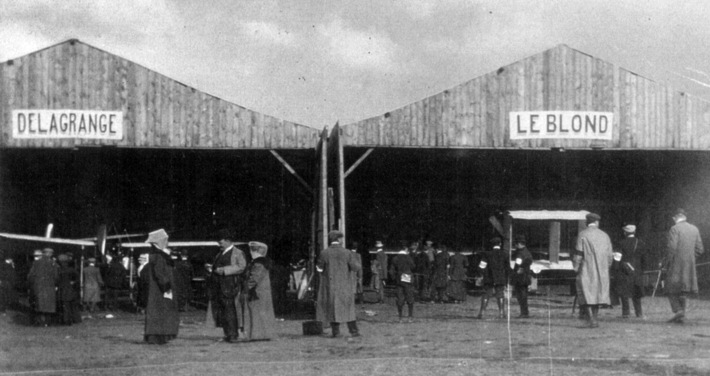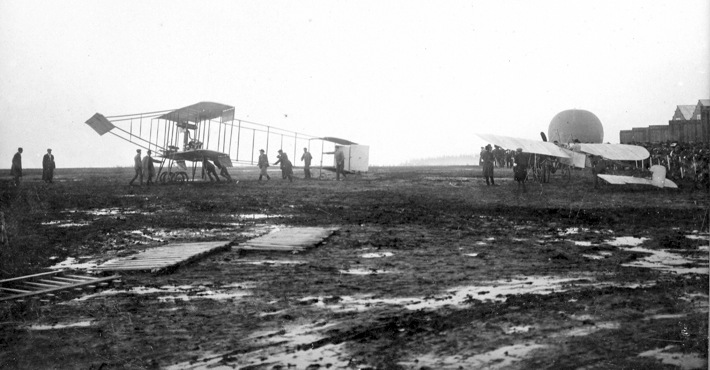 Back to the top of the page