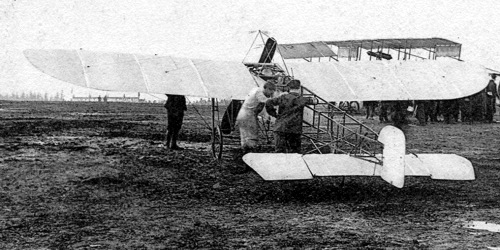 Blériot XI
Pilots: Léon Delagrange, Hubert Le Blon
Engine: 25 hp Anzani 3-cyl
The Delagrange team brought at least two Blériots to the meeting. (1)

Photo wanted!
Voisin
Pilot: Léon Delagrange
Engine: Mutel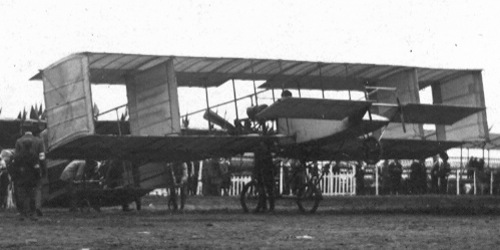 Voisin "Octavie No. 3"
Pilot: Louis Paulhan
Engine: 50 hp Gnôme 7-cyl.
(2)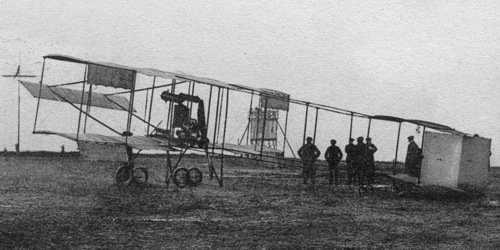 Farman
Pilot: Roger Sommer
Engine: 50 hp Vivinus I-4
(1)

Photo wanted!

Druet
Pilot: Léon Druet
Engine: ? 25 hp
The Druet was a biplane of metal construction with double propellers.

Photo wanted!

Spoo-Naert
Pilot: Spoo-Naert
Engine: ? 14 hp
This huge machine was described as an ornithopter with eight movable wings attached to a four-metre pylon, which was mounted on a central fuselage.