The ILA airfield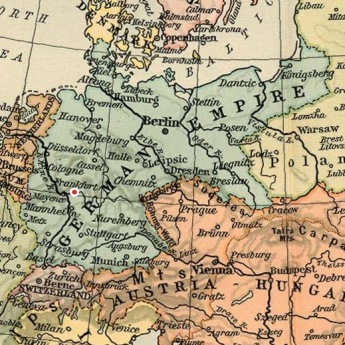 The meeting was held on an airfield on the grounds of the Frankfurter Messe, around 3 km west of the centre of town. The airfield was close to the Festhalle, where the 1909 ILA aviation exhibition was held.
The exact layout of the race course is not known. It was stated to have been 1,667 kilometres long, but the times recorded over the course are unrealistically low, so it must have been shorter.
The airfield was only used during the 1909 meeting and was replaced by nearby fields, first by the Griesheim military excercise grounds two kilometres to the south and then from 1912 by the Rebstock field two kilometres to the west.
Parts of the field are still used by the Frankfurter Messe, while other parts have been developed for housing.