The Dunstall Park airfield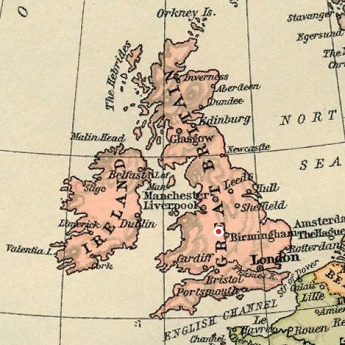 The Midlands aviation meeting was held on Dunstall Park racecourse, which was opened in 1888 and got its own station on the Great Western Railway in 1895. The airfield was roughly triangular, bordered on the northwest side by the Staffordshire and Worcestershire Canal and on the northeast side by a viaduct and a high railway banking along the Birmingham Canal. The race course was also triangular, with a farm and a clump of trees inside the western turn. Its length was 1 1/8 miles, i.e. 1.81 kilometres. Six permanent hangars were built before the meeting, and several temporary ones.
The airfield was well situated and already equipped with grandstands and catering facilities, but as an airfield it was not considered ideal. Apart from the trees in the infield it was also surrounded by trees, which together with the viaduct and the railway banking caused a lot of turbulence. The condition of the ground was also criticized, since there were many ruts and holes and the horserace course was not level with the surrounding field.
The airfield was used for occasional flying displays and for testing the aeroplanes and engines of local manufacturers Star and Sunbeam, but after World War I flying activity ceased.
In 1916 a strip of land at the south edge of the field was sold to make place for industrial development. This reduced the length of the horserace course somewhat, but Dunstall Park is still after 130 years a very active racecourse, with bars, restaurants, a conference and exhibition centre and a hotel, hosting around 100 meetings a year.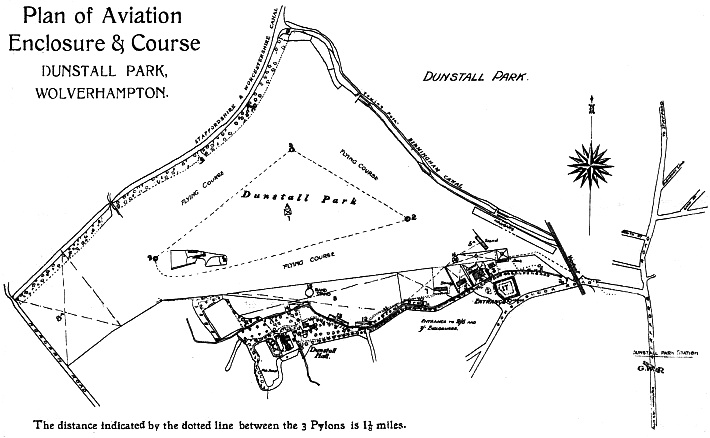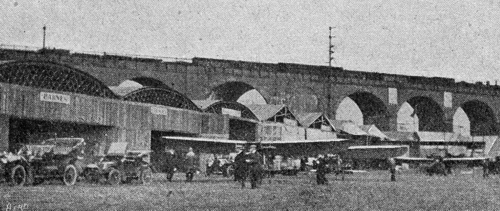 The line of hangars, with the railway viaduct in the background. Nearest the camera are three of the permanent hangars, while those further away are temporary. (1)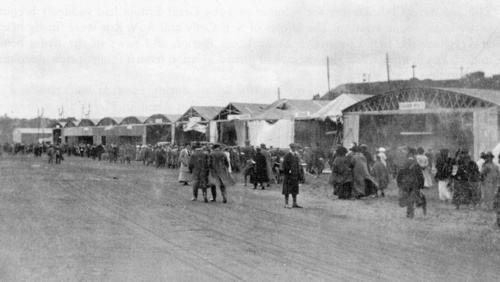 The line of hangars, seen from the opposite side. (2)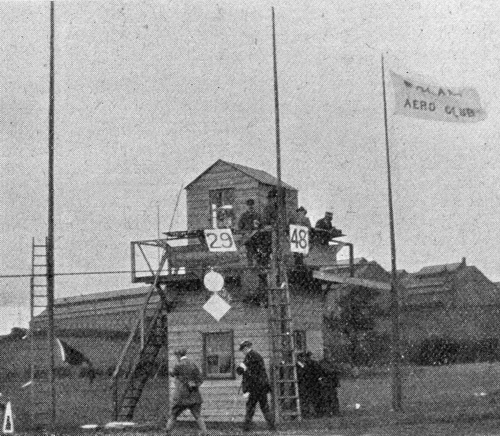 The timers and judges in action in the timing pavillion. (1)


Back to the top of the page