The Tablada airfield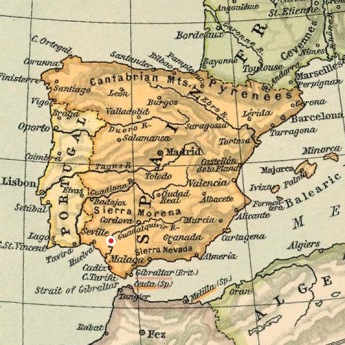 The site chosen for the 1910 Sevilla meeting was La Dehesa de Tablada, "the Tablada fields", which were owned by the city of Sevilla and apart from pasture used for activities like bullfights, horse racing and football. The field was situated around three kilometres south of the city centre, close to a stretch of the Guadalquivir that was filled during the 1920s in one of the several relocations of the river. The existing infrastructure was presumably used, but hangars, nine by ten metres, were built for the airplanes, and the whole field was fenced in.
The town of Sevilla handed over the field to the military authorities in 1914. In 1915 it was opened for training of pilots and observers. During the 1920s parts of it were opened for commercial operations. The airfield was used by the German "Condor Legion" during the Spanish civil war and in 1968 it was used for shooting some scenes of the movie "Battle of Britain". The last combat units left the airfield in 1963 and flying activities ceased in 1990. The current Sevilla-San Pablo airport was opened in the late 1940s.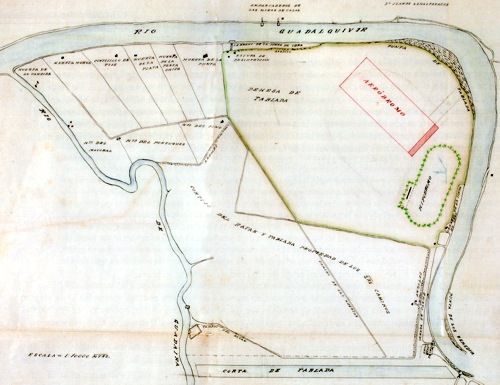 We don't know the exact layout of the 1910 installations. This 1915 map shows the horse race course to the right and the first plans for a military airfield at Tablada. North is at three o'clock. The stretch of the Guadalquivir along the right edge of the map was bypassed and filled during the end of the 1920s. (1)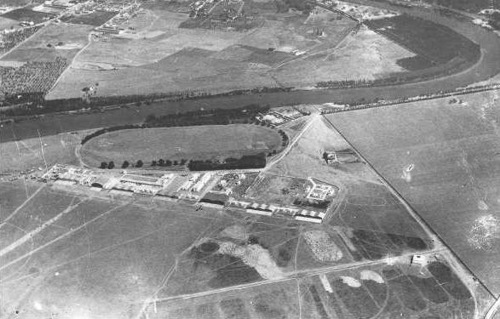 This is an aerial view of the race course during the mid-1920s. The military airfield is at the left bottom of the image. The buildings between the race course and the airfield still exist.