The Rouen/Les Bruyères airfield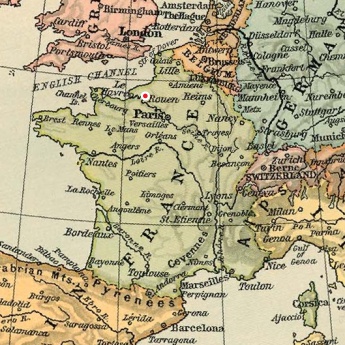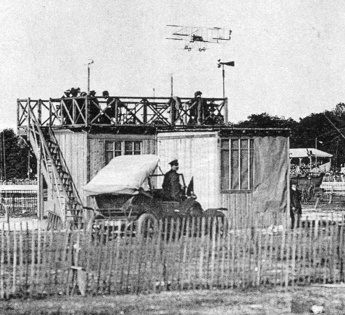 The Bruyères airfield was located six kilometres southwest of central Rouen, on the border between the communes of Grand-Quevilly and Petit-Couronne, but it was well served by several railway and tramway lines. It was arranged on military exercise grounds that had been used since 1883.
It was marked up with a five-pylon three-kilometre race course, and twenty hangars were built, one for each participant. As usual, a minor town was built up around the airfield, with grandstands, restaurants, bars, shops, post and telegraph offices and a music pavilion. All the airfield installations were temporary, but some of them would be reused at other events. For example, the signal mast and the related equipment were sold to the organizers of the upcoming Reims meeting, and the grandstands would later be used at an agricultural show.
The airfield was situated on a peninsula formed by the meandering Seine. Located on a plateau and bordered by the trees of the Forêt de la Rouvray it was afflicted by turbulence, which caused several accidents and incidents during the meeting.
The forest background behind the grandstands is very typical and can be recognized in photos on many postcards that pretend to be from other meetings, for example from the Reims and Baie-de-Seine meetings in July and August.
The airfield was only used for this single event in 1910, but around 1930 it would be reborn as the Rouen-Madrillet airfield, home of the Aéroclub de Normandie. It was closed in 1968 and the club's activities moved to the new Rouen-Boos airfield some ten kilometres to the east, now known as the "Aéroport Rouen-Vallée de Seine".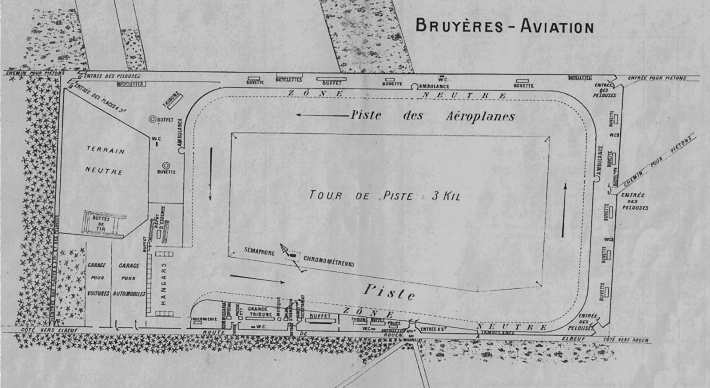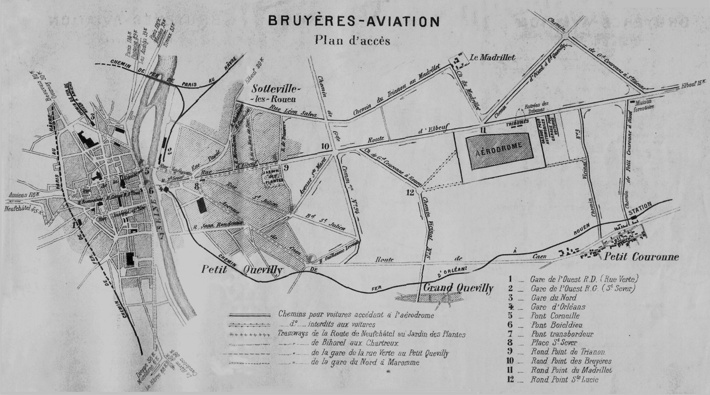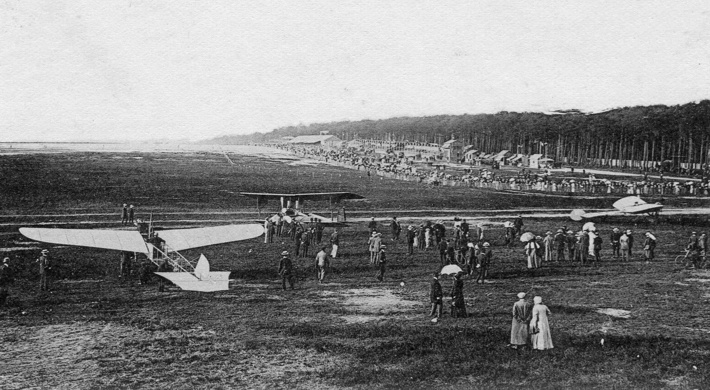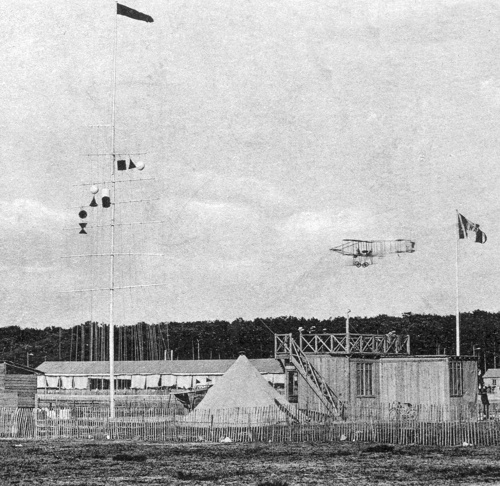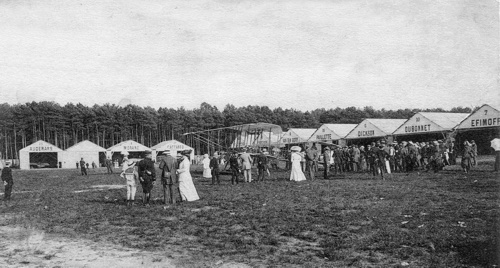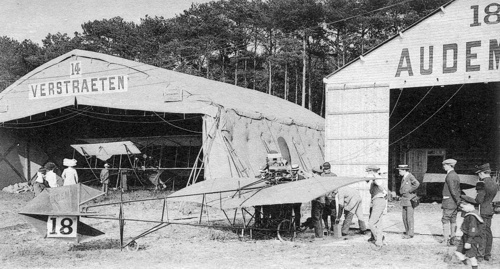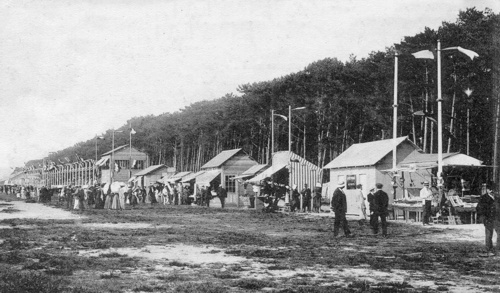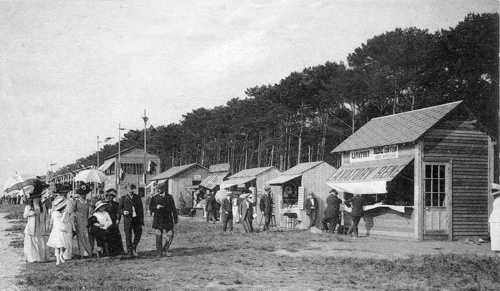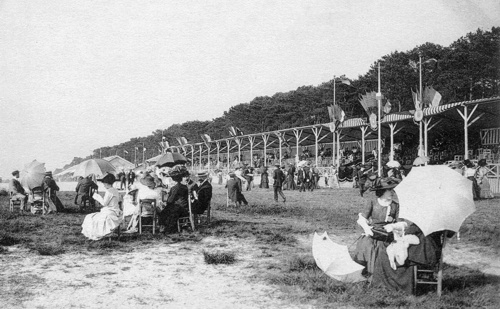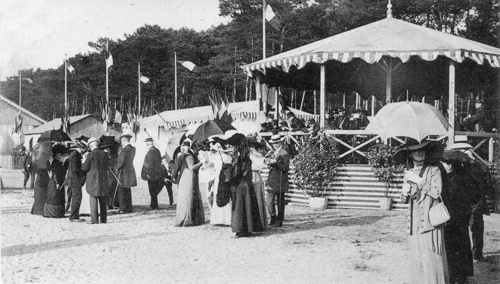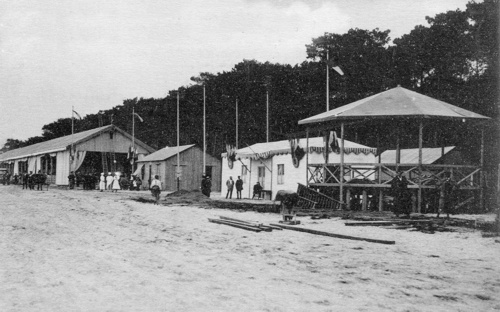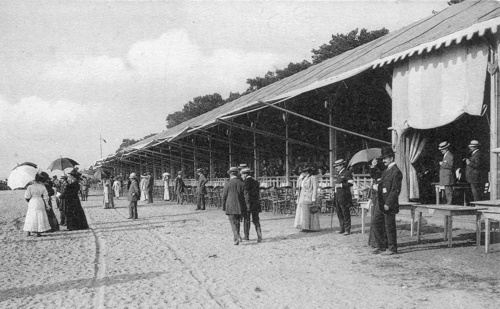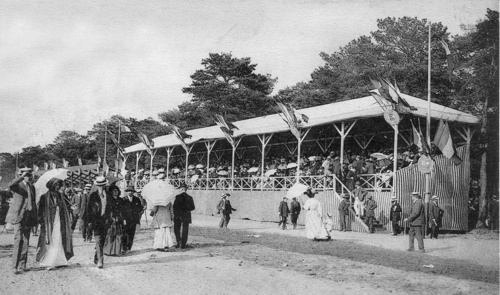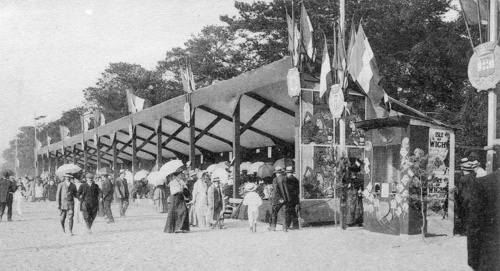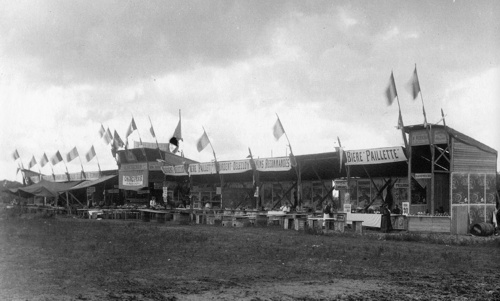 Back to the top of the page