Port-Aviation - the world's first purpose-built airfield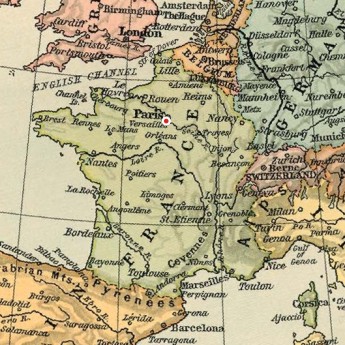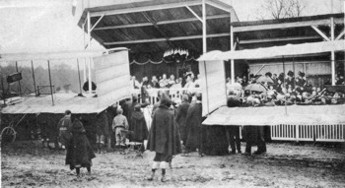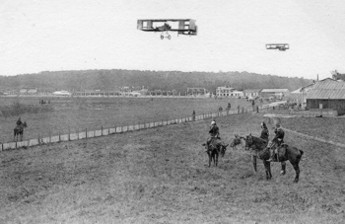 In 1908 the
"Société d'Encouragement à l'Aviation"
decided to build an airfield in the vicinity of Paris. The site chosen was a park in the commune of Viry-Châtillon, some 20 kilometres (12 miles) south of the centre of Paris. The airfield was given the name "Port-Aviation", but it was often referred to as Juvisy, which is the neighbouring commune where the nearest railway station was situated. The field contained hangars, administration buildings, marked-up race courses and grand-stands. It was initially the home of a flying school that was operated by the
"Ligue National Aérienne"
and used a couple of Voisin planes.
The first flights on the field were made in November 1908. The opening of the airfield was originally planned for January 10th, 1909, but it had to be postponed. The field was finally officially inaugurated on May 23rd with the holding of the world's first air race. This was followed by several minor weekend meetings and the two-week "Grande Quinzaine" in October.
The following year saw the building of many new hangars and the organization of several flying schools. The airfield became a popular place to visit for the Parisians. One more meeting was held in June 1910. Until 1911 Port-Aviation was one of the world's aviation centres, since many pilots from different countries came to pass their license tests there.
The faster and heavier planes that were developed during the following years soon outgrew the small field. The flying activity declined and after some financial difficulties and reorganizations the field was only used for cattle-farming by the start of WW1.
The outbreak of the great war brought activity back to Port-Aviation. First the British and then the French armed forces used the field for flying schools. A total number of 600 pilots were trained there between 1915 and 1917. When the USA joined the war, they built a large centre for inspection, testing and delivery of airplanes at Orly, some ten kilometres north of Port-Aviation. This was the final end of flying at the now outsized Port-Aviation field.
In 1919 the owner started selling the land. Housing development started from the southern end of the field and continued until 1933. Most of the airfield installations were demolished. Today only a single hangar remains, claimed to be the oldest airport building in the world, but most of the streets in the area are still named after flying pioneers.