The Mondorf airfield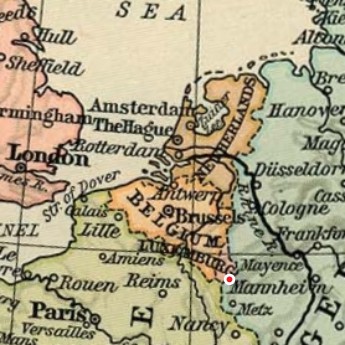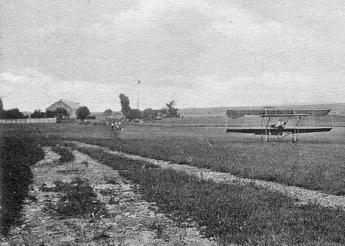 The southwest end of the Mondorf airfield was located in the park of meeting organizer Charles Bettendorf's house, the beautifully decorated Art Nouveau-style "Villa Bettendorf", which still stands on 8-16, Avenue des Bains. The park was the only part of the airfield that was suitable for landing. The northeast part was farmland, where grass, clover, potatoes and other crops were still standing.
Articles published before the meeting optimistically described the airfield as 500 metres wide, with two straights of each 3 kilometres, but this doesn't fit with the actual contests, and hardly with the topography of the surrounding areas either.
The course used for the daily single-lap contests was 2.5 kilometres. It appears that it only had two pylons, in the form of poles with Luxembourg tricolour flags, with a line of white flags between. There can't have been room for much within the park, which was only some 250 metres wide. The 12-kilometre event was reportedly run over eight laps of a 1.5 kilometre course.
The six hangars were located along the southwest side of the park, with a 100 metre long grandstand on the northwest side and large uncovered spectator areas further away. The hangars had their backs against the Avenue des Bains and were only about a hundred metres away from the river Gander, which is the border against Lorraine, which was then part of the German Empire.
Apart from the test flights during the spring of 1910, the airfield was probably only used for this single event. We have not found any trace of further flying experiments by Bettendorf and Jacques Wiesenbach.
Around half of the park has now been developed for housing, but the rest still remains.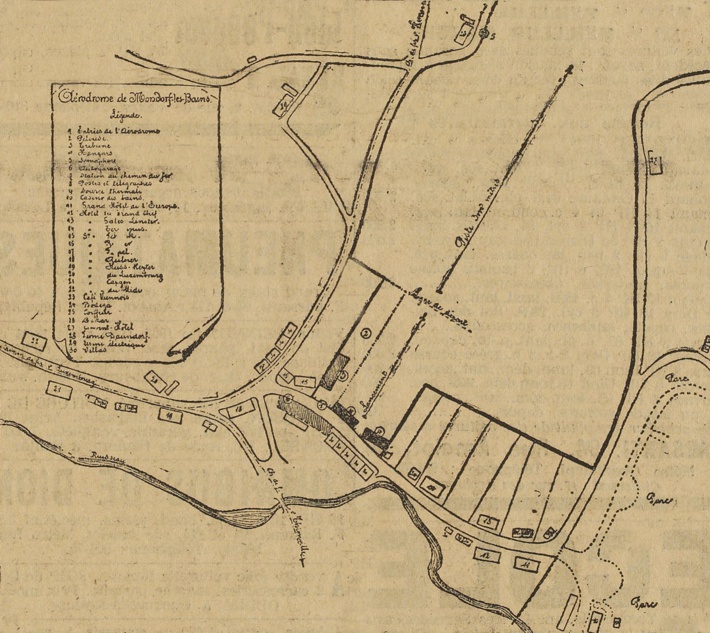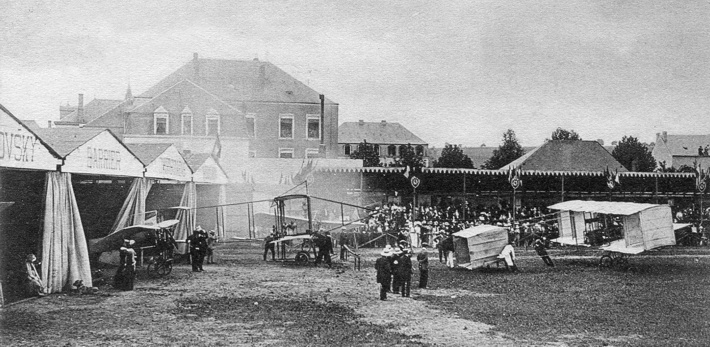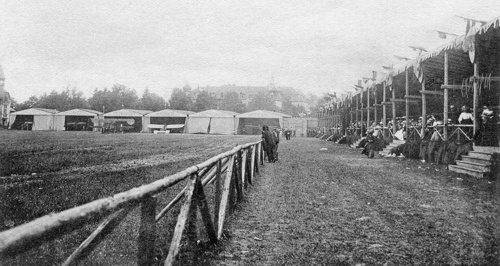 A view of the grandstands and the hangars. (1)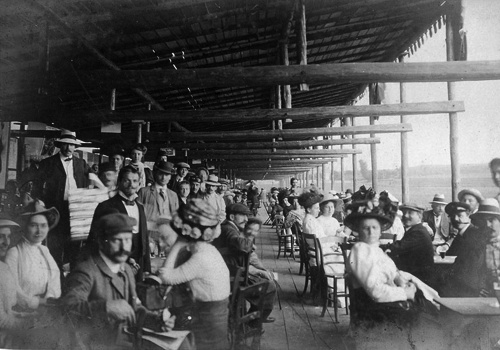 An interior from the grandstands. (4)

Back to the top of the page