The Brescia/Montichiari airfield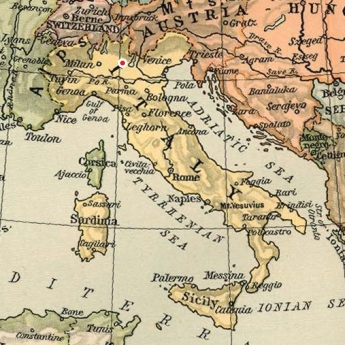 The 1909 Brescia meeting were held southeast of Brescia on the "Brughiera", the wide, absolutely flat and obstacle-free plain between Brescia and the neighbouring town of Montichiari. A ten-kilometre four-pylon course was laid out. The course had two 4 km straights, a 1,5 km straight at the far end and a short 0,5 km straight at the end nearest the grandstands and hangars. The layout of the installations was similar to those in Reims, with grandstands facing the course and a signal mast for keeping the spectators aware of what was going on. Twelve hangars were built, one for each entered airplane.
The site of the airfield is now partly covered by the Brescia Gabriele D'Annunzio airport.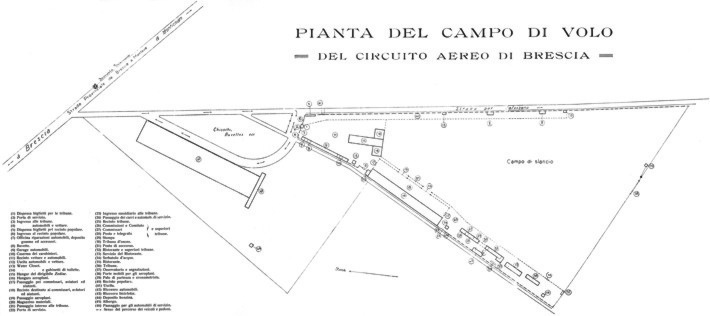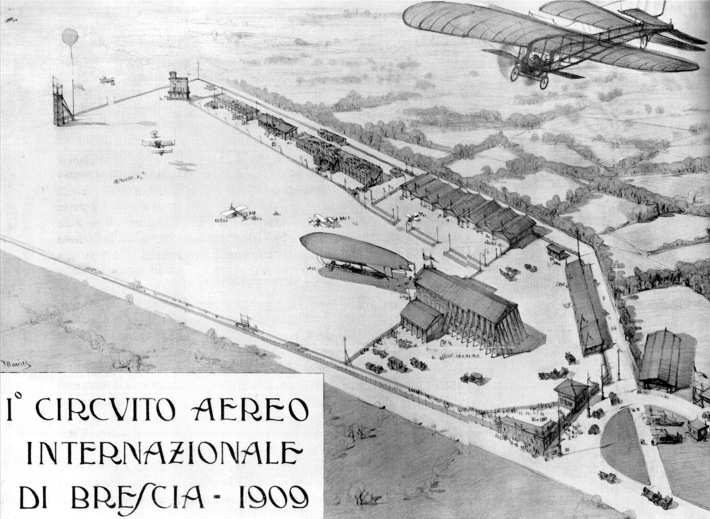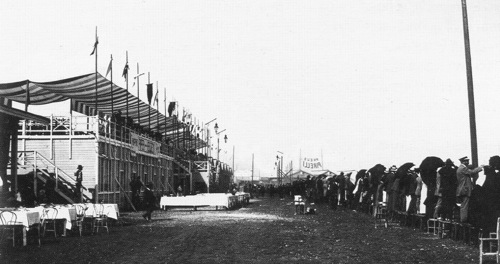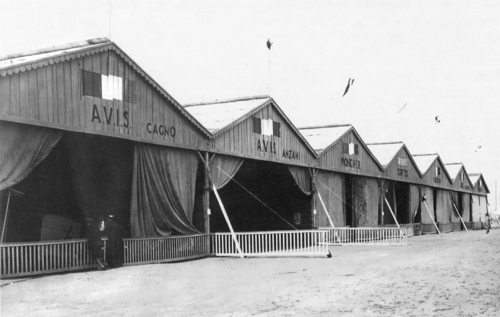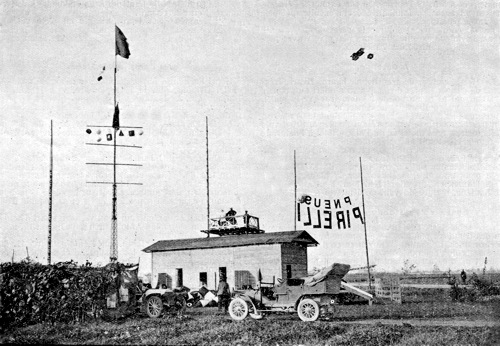 Back to the top of the page