The Blackpool airfield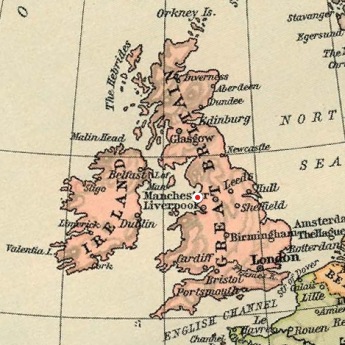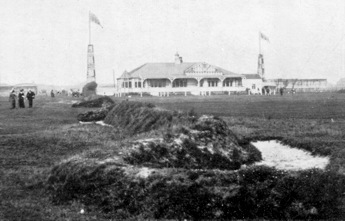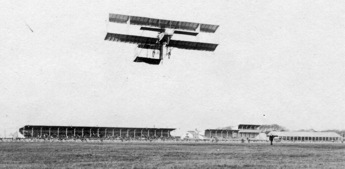 After visiting several sites, the Blackpool Corporation and the Aero Club decided to build the airfield on grounds at St. Annes-on-Sea, around three kilometres south of Blackpool. Part of the field was used as a golf course, which was of course not ideal, since bunkers had to be filled and hedges and earth banks removed. However, these obstacles, together with telephone poles and trees would be removed "regardless of expense".
The field was situated along the Great Western Railway, less than a kilometre away from the sea, but the organizers optimistically stated that October was the calmest month of the year, and that the field would be protected from the prevailing westerly wind by the sand dunes and the 10-15 metre high railway bank. It was also claimed that due to the light, rapidly drying sandy nature of the soil there would be no risk for a repeat of the Reims mud problems.
Plans for the laying out of the ground were drawn up by the Borough Surveyor, Mr Brodie, and tenders for grand stands, fences and sheds were invited. The main stand was to seat 3,500 people and a special stand another 1,500, while there would be an additional 15,000 seats as well as practically unlimited space in the "one shilling" public area. The Royal Agricultural Society offered the use of its members' stand, which had covered seating accommodation for nearly 2,000 people. The trams ran all the way to the northern gates of the airfield, so it would be convenient for visitors. It was estimated that the field could accept around 150,000 people at the same time.
The official caterer of the meeting was Mr Brayshay of Leeds, whose eleven large marquees and three bars were manned by 600 staff and could serve 3,400 people at the same time. In order to satisfy the needs of the hungry and thirsty visitors they brought, among other things, 500 hogsheads and 36,000 bottles of Bass, 600 cases of whiskey, 40,000 bottles of Schweppes assorted minerals, 500 sheep "with beef in proportion" (whatever that means?), 1,000 hams and 3,000 sandwich loaves.
The airfield eventually became permanent and the Blackpool International Airport is still at the same site.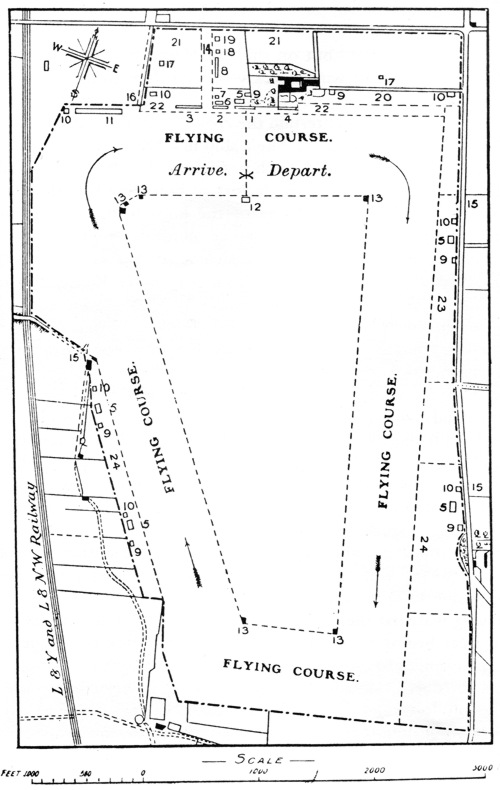 The map of the airfield from the race program. The course was flown clockwise. North is at one o'clock.
Legends:
Reserved grand stand
Reserved stand, boxes and press gallery
Unreserved stands
Private stands
Refreshment buffet
Post office
Telephone office
Ticket bureau
Ladies retiring rooms
Gentlemen's conveniences
Aeroplane sheds
Judges' box
Towers
Main entrance
Other entrances
Private entrances, for aviators only
Petrol stores
Ambulance
Fire brigade
Special motor cars enclosure
General motor car enclosure
Ten shillings enclosure
Two shillings enclosure
One shilling enclosure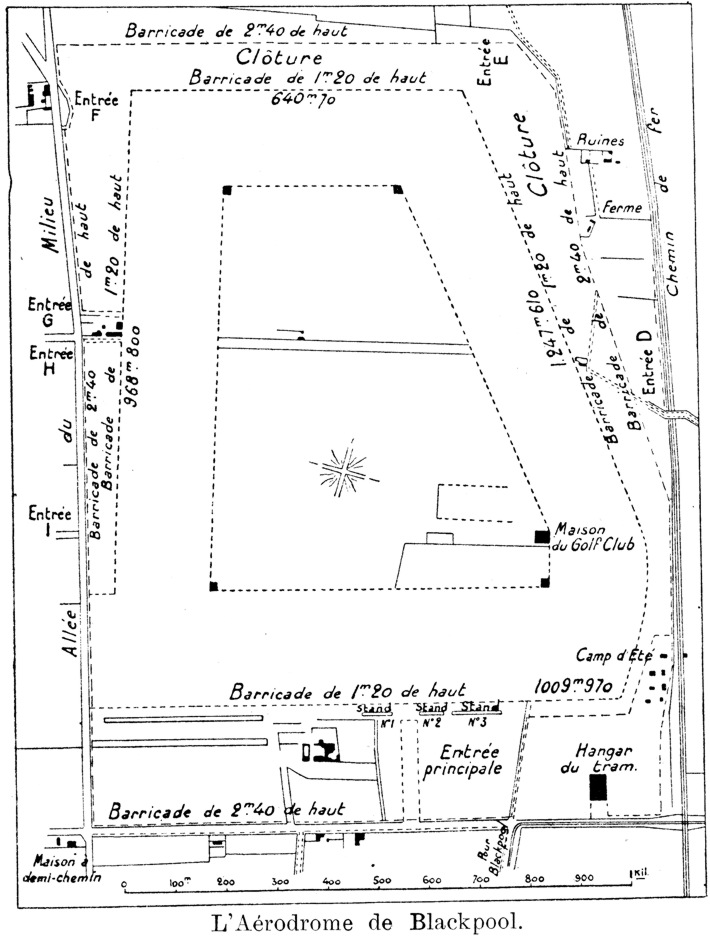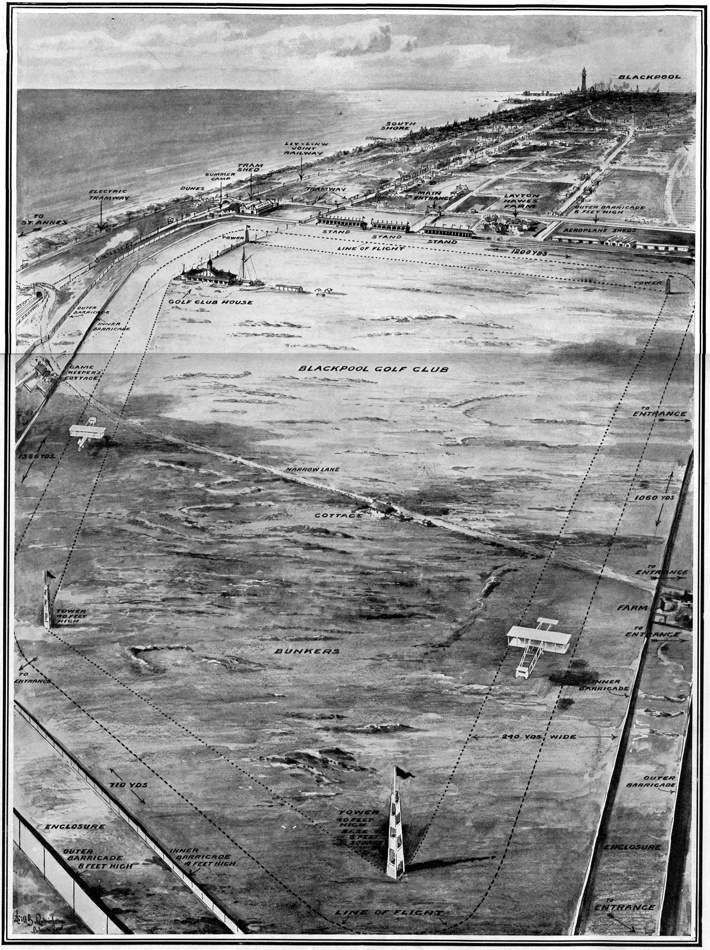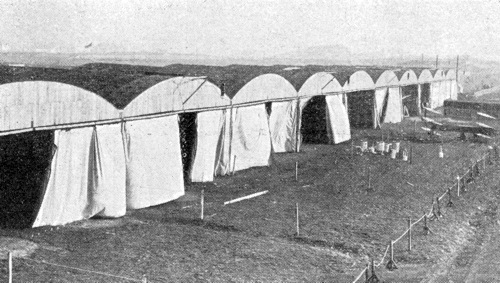 A. V. Roe's triplane in front of the hangars. (5)