The Biarritz-Bayonne airfield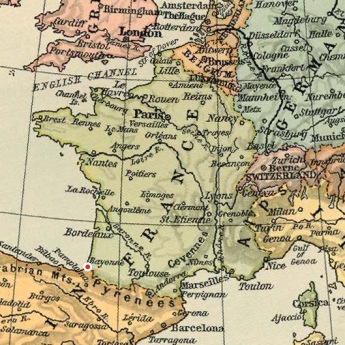 The airfield was situated in the valley of the river Nive, around six kilometres away from each of the neighbouring towns Biarritz and Bayonne. We don't know of the exact position or layout, but it is stated to have been between the road from Biarritz to Ustaritz and the river, close to Bassussary. More detailed information would be welcome.
The airfield was triangular, with sides of 1,200 m, 1,200 m and 1,500 m, and with a course that was 180 m wide. A special railway station was planned and the airfield could also be reached by boat on the river.
As usual, trees were removed and a great number of ditches had to be boarded over. Large grandstands and several hangars were built.
The airfield was only used a couple of years. The Aéroclub de Biarritz wanted a field closer to the town and in 1911 moved activities to the Chambre d'Amour field north of the town. The current Biarritz-Parme airport was opened in 1922.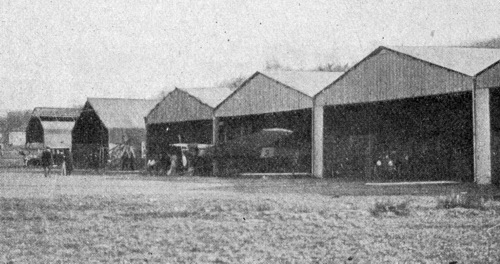 The hangars, with Burgeat's Antoinette showing. (1)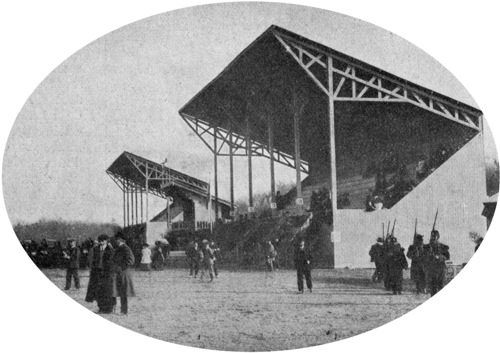 The grandstands. (1)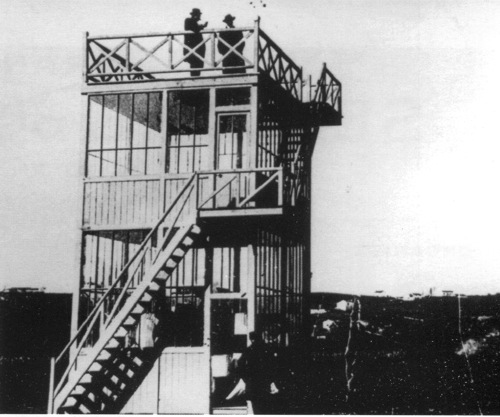 The timing pavillion. (2)