The Baden-Oos airfield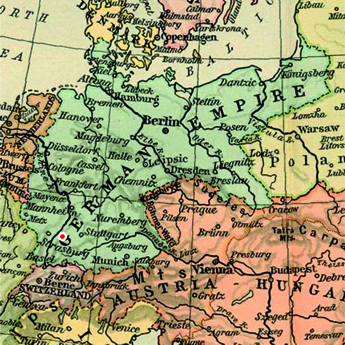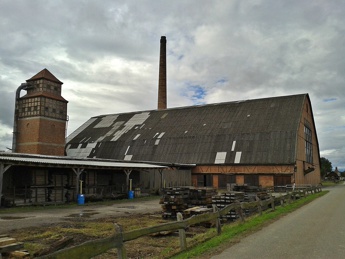 In late 1909 the town of Baden-Baden decided to build an airfield for airships at the Baden-Oos railway station, some five kilometres northwest of the town centre. Maschinenfabrik Augsburg-Nürnberg AG was contracted for the building of a huge (160 metres long, 30 metres wide and 30 metres high) airship hangar of metal construction. When the 1910 aviation meeting was held, the hangar was not completed.
The official opening of the airfield, the second airship airfield in Germany, was held on August 21st with arrival of the Zeppelin LZ 6. Passenger traffic with round trips started two days later. Less than a month later, on September 14th, the LZ 6 was destroyed by fire during maintenance, luckily without loss of life and with only minor damages to the hangar. Later in the year, DELAG (Deutsche Luftschiffahrts-AG) started passenger traffic with other Zeppelin airships, so that rich passengers could travel between Frankfurt and Baden-Baden in style. The airfield was also increasingly used by airplanes.
During the first World War, the hangar was initially used by DELAG for production of military airship equipment. From 1917 it was a centre for repairing unserviceable aircraft, employing some 280 people and processing 3,000 airplanes. Because of the Versailles Treaty, the airship hangar had to be dismantled. DELAG sold it to the town, which in turn sold in an auction in 1921. A part of it still exists.
Production of gliders started in different workshops around the airfield in 1921 and went on until 1925. During the second World War the airfield was used for glider training of future Luftwaffe pilots. After the war it was used by the French Army, as a base for the "Aviation Légère de l'Armée de Terre", their light aircraft and helicopter reconnaissance and support services. It was made available also for civilian use in 1960, and the first flying club moved in in 1962. A 1,200-metre hardened runway was built in 1970.
The French Army left the airfield in the end of the 1990s and in 1997 commercial operations moved to the new Karlsruhe/Baden-Baden airport, itself a former Canadian military airfield. Since 1999 the airfield (ICAO code EDTB) is classified as a "Sonderlandeplatz", used by local flying clubs. The hardened runway has been torn up, partly to make place for industrial development, and the airfield now only has a shortened grass runway.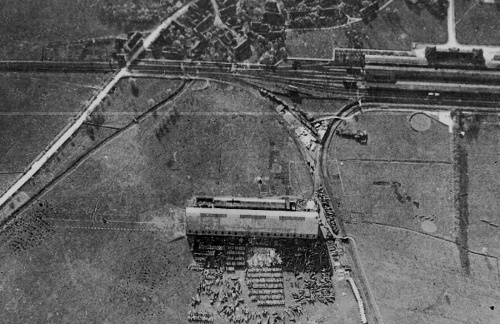 An 1917 aerial view of the airship hangar and the Baden-Oos railway station, as it looked in 1917 with airplanes and other equipment stored outside. North is at eight o'clock. (3)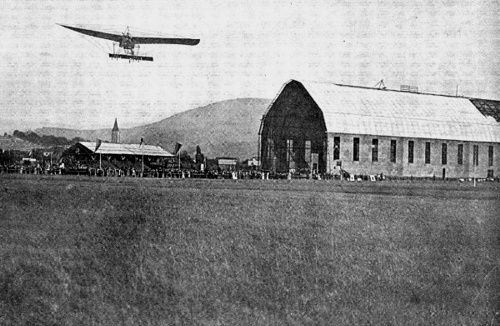 Adolf Behrend taking off in front of the grandstand and the airship hangar, with the Fremersberg in the background. (3)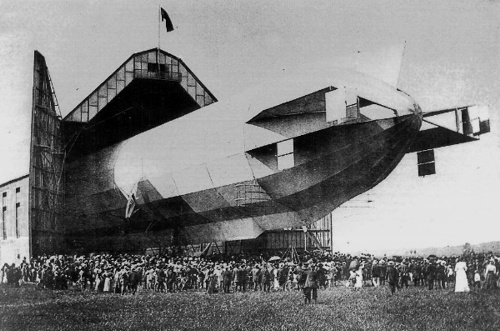 The big Zeppelin LX 6 being brought into the airship hangar on the official opening day of the airfield, 21 August 1910. (3)

Back to the top of the page