The airfield at Hipódromo Can Tunis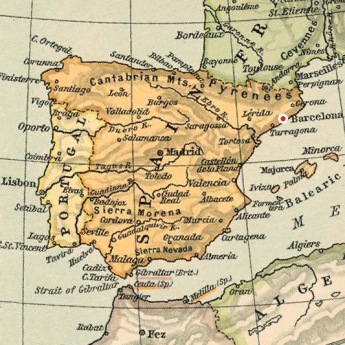 The 1910 Barcelona meeting was held at the horse-racing course "Can Tunis", located some three kilometres south-west of the city centre, on the plains between the famous Montjuich mountain and the Llobregat river. The organizers had secured surrounding areas so that a field with a circumference of five kilometres could be used. Transport to the racecourse had been problematic in the past, since there was only a single-track railway with some level crossings, but the railway company had agreed to lay down a second track to enable the crowds to efficiently get to within some hundred metres off the airfield. The racecourse itself had been furnished with expanded grandstands and several new access gates. Eight hangars were built close to the grandstands, one for each of the optimistically expected aeroplanes.
In those days the racecourse was right on the outskirts of the town, with farmland to the west and to the south. Nowadays it is unrecognizable, covered by the infrastructure of Barcelona's huge "Porto Franco" harbour. The race course continued to be used as an airfield, but was finally closed in 1933.