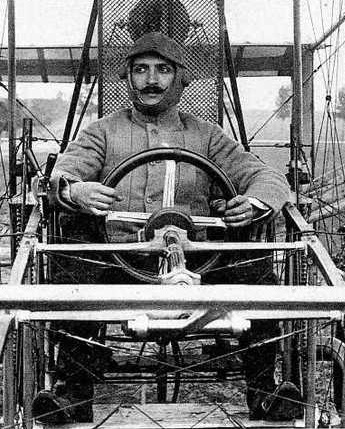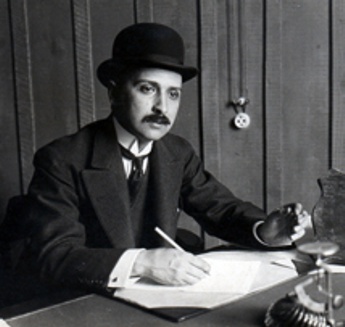 José Luis Sanchez Besa was born in Santiago, Chile, on February 13th, 1879. He came from a wealthy family that had made its fortune in the sugar industry. He thus had the money to live a bohemian life. He moved to France as a young man and studied law and engineering. He became interested in aviation and ballooning. He became a friend of Alberto Santos-Dumont and closely followed the Brazilian's first flights in 1906.

He made his first flights in July 1909, becoming the first Chilean to fly. Together with his compatriot and friend Emilio Edwards Bello he bought two Voisin planes. One of them was entered at the 1909 Grande Semaine of Reims, but since the two Chileans hadn't learned to fly it was reportedly piloted by Léon Bathiat. The brand-new machine wasn't correctly rigged and only made some ground runs, but they were invited to the meetings in Berlin and Hamburg later in the year, where their appearances resulted in damaged machines.

Sánchez Besa started a flying school at Reims and began producing his own machines at Boulogne-Billancourt, first inspired by Farman and later by Voisin designs. When Émile Train and Roger Sommer left the aviation industry he bought their factories. His first designs were not very successful, but later seaplane designs, developed together with Léon Bathiat, were more successful. Several were sold and participated in meetings in 1912-1914.

During WW1 his factories where involved in licence production of Breguet, Sopwith and Caudron machines and according to himself employed some 2,000 people. Since there was no demand for aircraft after the war they were used for maintenance of railway cars and manufacture of boxes, but in 1921 "Etablissements Louis Clement et Sanchez-Besa" displayed a "venetian blind-type" multiplane machine.

José Sánchez Besa passed away in Paris on March 2nd, 1955, after a heart attack.

He was granted French "Brevet de Pilote" No. 155 on August 9th, 1910, having made the qualification flights on a machine of his own make.

José Sánchez Besa participated in the following air race meetings:
If you know more about his life and achievements please contact us so that we can improve the text!