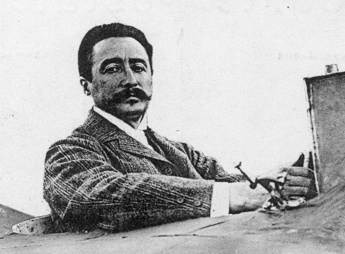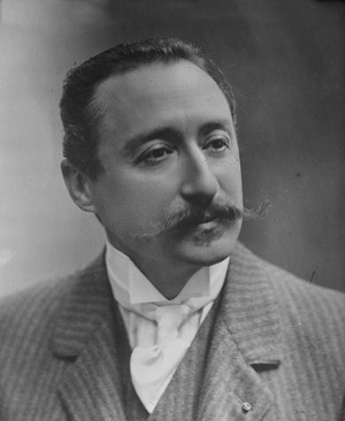 Maurice Guffroy was born in Lille in northern France on October 8th, 1868. He appears to have spent much of his life in the colonies, for example exploring and mapping the Guianas between 1895 and 1901. He was an active balloonist and won a first and a third prize in precision landing contests during the 1900 Olympic Games in Paris. He was one of the first to be granted a French balloonist license by the French Aéro-Club, number 17 issued in 1901.

In June 1908 pioneer airplane constructor Robert Esnault-Pelterie had an accident in one of his REP machines. His injuries, painful although not life-threatening, made him lose confidence in his ability to control an airplane. Guffroy was entrusted with testing the new REP 2 bis model and made his first flight on February 15th, 1909. He made several successful flights during the following months and when the Reims meeting approached he was REP's undisputed first pilot.

The Grande Semaine of Reims was an embarrassing experience for the REP team. After Guffroy's failure to make his underpowered single-wheel machine leave the muddy ground on the first day Esnault-Pelterie retired all the four machines that he had entered. After this debacle Esnault-Pelterie refocussed on more practical designs. Guffroy made some more test flights until early 1910, but it seems he abandoned aviation soon afterwards.

He died in Albina in Dutch Guiana (now Suriname) in 1911, in February or March, and from either accident or a tropical disease, depending on which source you read. At his death he was director of the Compagnie des Mines d'Or de la Guyane Hollandaise (the gold mining company of Dutch Guiana) and an adviser on international trade for the French government.

He never qualified for a "Brevet de Pilote".

Maurice Guffroy participated in the following air race meetings:
If you know more about his life and achievements please contact us so that we can improve the text!