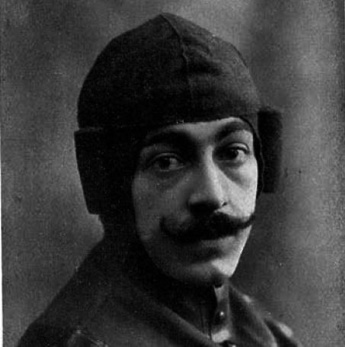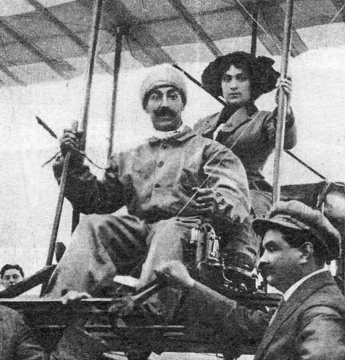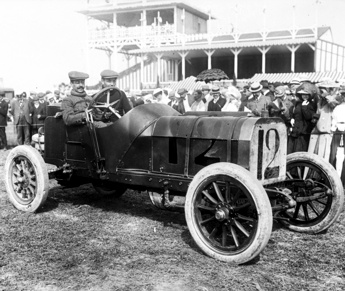 Alessandro Umberto* Cagno was born on 2 May 1883 in Turin. He came from a simple background, his father is said to have been a coal-merchant. At the age of thirteen he started working as an apprentice at Storero, a Turin company building carriages, omnibuses, bicycles and motorcycles. Luigi Storero, the son of the factory owner, employed him as a riding mechanic when competing in tricycle races. In 1899 Giovanni Agnelli, who had a Storero racing tricycle, hired Cagno as only the third employee at FIAT, where he worked as test-driver and as Agnelli's personal driver. In 1901 Agnelli hired Storero to create a racing department for FIAT and from 1901 to 1905 Cagno successfully raced cars for FIAT, but still also worked as a riding mechanic. He also raced FIAT-powered motorboats, winning the 1906 Monaco meeting. In 1906 he switched to local competitors Itala, with whom he won the inaugural Targa Florio in 1906 and the Coppa della Velocita in 1907.

When Grand Prix motor racing collapsed in 1909 Cagno, like several other automobile racers, turned to aviation. In October 1909 Cagno, together with Clovis Thouvenot and Gino Galli established AVIS (Atelier Voisin Italie Septentrionale) in Cameri northeast of Turin, to build Voisin airplanes under licence. He participated in the Brescia meeting with an AVIS/Voisin, without achieving much.

He worked as test pilot and flight instructor at Cameri and founded Italy's first flying school at Pordenone in 1910, switching to Farman planes. He made several spectacular flights: a record-breaking 30-minute flight with three passengers in August, a flight with a photographer taking photos in November, a night flight in February 1911 and a series of flights over Venice. After volunteering for the Italo-Turkish War in Libya in 1911, he created the first Italian "bomber" by equipping a Blériot XI with a crude device for dropping grenades.

Returning from the war, he announced in September 1911 that he was disillusioned with aviation and returned to Fiat as test driver. He made occasional returns to automobile racing, retiring from the 1914 French Grand Prix and winning the 1923 Italian Grand Prix for voiturettes and the 1923 Leningrad-Moscow-Tbilisi event in Fiats. During the First World War he ran the General Testing Office for the Italian and French armies.

In 1923 he retired from racing to focus on his car dealership, continuing to live in Turin. He committed suicide in 1971, two days after "Mimi", his wife of more than sixty years, passed away.

Cagno qualified for Italian pilot's license No. 10 on August 21st, 1910, flying a Farman.

Umberto Cagno participated in the following air race meetings:
* For most of his life Cagno used the first name Alessandro, but during his aviation career he used the name Umberto.