After contacting the Spa "Musée de la Ville d'eaux" I got in contact with Marc Joseph, author of this book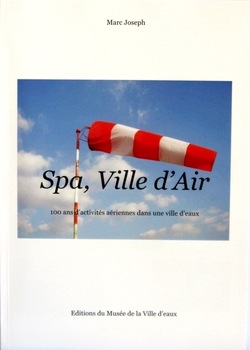 about the aviation history of Spa. It contains a 28-page article about the 1909 Spa meeting, with lots of material from the contemporary press and several interesting photos. Thanks to his help I've been able to improve the pages considerably.
If you are interested in the book you can buy it from
the museum
.
Anders